Testimonials
Don't take our word for it. Hear from others why you will love working with the Grange team.
"Professor Bilbow worked with me for five and a half years as Director of the Centre for the Enhancement of Teaching and Learning at the University of Hong Kong. I greatly valued the deep experience he brought to the role and the wise counsel he was able to give both to me and to academic colleagues throughout the campus. I wish him well in his future endeavours as a consultant with much to offer international higher education."
Professor Ian Holliday, Pro Vice Chancellor and Vice-President (Teaching and Learning), The University of Hong Kong.
"When my colleagues and I visited Professor Bilbow's teaching and learning Centre, we were most impressed with what we saw and learnt about the professional development opportunities provided to academic staff at the University. In many ways, we see the Centre as embodying best international practice.  We should like to collaborate with Professor Bilbow and his team in future so that we can share our experiences and learn from the great work being done by the Centre." 
Dr Wang Shengqing, Director of Education Technology Research, Center for Excellent Teaching and Learning, Peking University, Beijing, China.
"Professor Bilbow has worked with the School of Professional and Continuing Education for quite some time now, helping us as we have grappled with an external audit and an internal review, as well as serving on our Quality Assurance Committee.  During this time, the School has benefited from Grahame's knowledge and experience, especially in the area of auditing.  I can confidently say that the contribution he has made to the School has been significant."
Professor William Lee, Director of HKUSPACE
"Professor Bilbow recently ran a series of professional development workshops for faculty at Sultan Qaboos University in Oman. Faculty members across the nine colleges ranked him among the best presenters and have made great progress on their electronic portfolios.  Further, his input about our daily operations was extremely helpful.  I found Grahame's style of teaching to be highly informed, friendly and engaging. I shall definitely consider asking Grahame to deliver training here again in the future." 
Dr Otherine Neisler, Deputy Director, Center for Excellence in Teaching and Learning, Sultan Qaboos University, Oman

"It's been a pleasure to work with Professor Grahame Bilbow over the past four years, introducing programmes to develop and recognise the leadership of university teaching, and establishing an Advance HE accredited programme at the University of Hong Kong. His Advance HE Principal Fellowship recognises Grahame's strategic impact on learning and teaching and his commitment to the values enshrined in the UK Professional Standards Framework."
Ian Hall, Head of Membership (International), Advance HE, United Kingdom
"On behalf of the QAC, I wish to express my sincere gratitude for your support and hard work during the entire process.  I look forward to your continued support for the work of the QAC."
Audits for the Education University of Hong Kong in 2017 and Hong Kong Baptist University in 2018 – Mr Lincoln Leong, Chairman, Quality Assurance Council, University Grants Committee, Hong Kong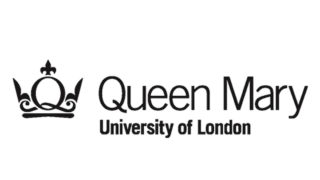 "I am delighted to endorse this resource (on teaching portfolios).  It is an amazingly helpful innovation that I'm confident will prove a great asset, globally, to all those seeking to document and evidence the impact of their teaching. I really commend this website to the growing community of practice working to ensure they present themselves as individuals engaged in on-going reflective and development activities. An excellent contribution to support the professionalization of teachers!"
Professor Stephanie Marshall, Vice-Principal (Education), Queen Mary University, London, United Kingdom
"Grahame and I have worked on several projects over the past seven years.  During that time, I have really enjoyed our collaboration, mainly because Grahame manages to combine a deep respect for others' viewpoints and a very focused and principled approach to changing teaching and learning practices that may be deeply embedded in the institution's culture.  Mutual respect and patience are, I believe, important for any endeavour related to raising educational standards." 
Professor Julia Kuehn, Head of the School of English, University of Hong Kong
"I have known Professor Bilbow for several years through our work with Universitas 21.  We have worked together at annual meetings on U21 policy issues, and I have always found him to be knowledgeable on higher education matters and open-minded in his approach to problem-solving. I am hoping that we can continue to collaborate more in future."
Professor Frank Coton, Vice Principal (Academic Planning & Technological Innovation), University of Glasgow, Scotland
"Professor Bilbow has collaborated with the Admissions and Academic Liaison Section of the Registry at the University of Hong Kong for a number of years, serving as contributor to recruitment and outreach trips to South Korea, China and India, and interviewing many hundreds of applicants.  In this time, I have enjoyed working with Grahame.  He is 100% reliable, and he has a winning way with students who appreciate his knowledge, tolerance and charisma." 
Ms Vanessa Li, Senior Programme Manager, Admissions and Academic Liaison Section of the Registry, University of Hong Kong

"As an editor with Jumpstart Publishers, I have worked closely with Professor Bilbow and his wife, Angie, over many years. We have published several series for primary school learners of English that have gone on to be commercially very successful in the competitive Hong Kong environment.  Over the years, I have learnt that I can trust Grahame and Angie to deliver manuscripts according to deadlines and to a high standard.  Authors can sometimes be a little unreliable and volatile, but Grahame and Angie are always patient, pleasant and productive!" 
Ms Alice Chiang, Editor, Jumpstart Publishers, Hong Kong